ABOUT
NATURALS COLORS
Bringing color to your food
Combining our unique expertise
in natural botinacal and color and using
advanced science technology
NATURAL COLORS
We offer a wide range of unique natural color compounds. Deriverd from selected naturals sources of vegitables.friuts,plants, and other natural sources, our products are based on the concept of natural and green products. Manufacturing capabilities along with expert application know-how gives our customer green product ensuring stability,quality, safety and above all life to your products.
NATURAL INGREDIENTS
Originating from traditional sources as vegetables and fruits mainly. our natural color range is strictly processed keeping in mind the natural benefit and its authentic properties. our range of natural color ingredients are distinguished according to their properties into coloring foods or into ingredients with flavoring. We provide a range of food flavors and color formulations with extensive stability coupled with coloring efficiency for various applications
WHY BIO ACTIVE NATURAL COLORS?
Natural & green porducts

Safe and healthier options

Broad spectrum of consistent colors

Technical know-how in appltying natural colors to a wide range of food and beverages

Safe preservatives and GMO=free colors

Improve color consistency

Improve light,heat, and pH stability of final products.

Enhanced Product appeal

1

2

3

4

5

6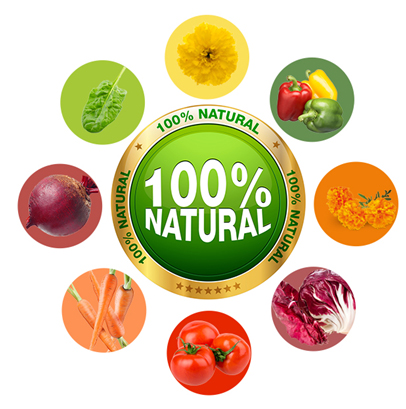 OUR PROMISE
...
1
STABILITY
Understanding finish product shelf life of our customers, we create colors having more stability.
...
2
VIBRANCY & APPEAL
Achive natural color solution or system to match customer and consumer expction and appeal
...
3
COMPETITIVE
Cleaner labels at competitive conversion price for your products.
WIDE RANGE OF COLOR

STABILITY
HEAT, LIGHT
& ACID-STABLE

EASY SOLUBILITY
WATER SOLUBLE /
OIL SOLUBLE

VARIANCE
LIQUID, POWDER & DISPERSION FORMS


NO DEPHASHING

ENHANCED PLATING


CERTIFICATION
KOSHER
HALAL
GMO-FREE